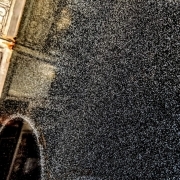 "Her voice sounds like the first time we spoke on the phone—like it could belong to anyone. It surprises me, so I mute the television and lean over the edge of the couch to hear the echo of something unspoken. "Say that again," I say.
"I'm going out with the girls for the night. It's Throwback Thursday," Annie repeats as she passes through the kitchen and into the bedroom."
/
0 Comments
/
by srd_admin
https://tehahn.com/wp-content/uploads/2020/09/boysNightIn.jpg
770
1155
srd_admin
http://tehahn.com/wp-content/uploads/2020/09/hahnLogo_white.png
srd_admin
2020-10-06 23:37:06
2020-11-19 15:14:19
Boy's Night In
Anyone else find it slightly jarring when people become aware of your chronic illness and then say to your partner, "Wow, you're a saint. ... That must be tough"? 😂 #chronicillness #chronicallyill #DisabilityTwitter #spoonie #Trigeminalneuralgia #mentalhealth #ChronicPain #illness
Stoked! Just received word that my short story "Six Steps to Closure" will be featured in the beautiful venue @Haunted_Waters. More details ... to come in the near future. #fiction #shortstory #publication #creativewriting #literaryfiction #amwriting #Loss #Grief
Load More...