Written by T.E. Hahn
Narrated by Billy Corrao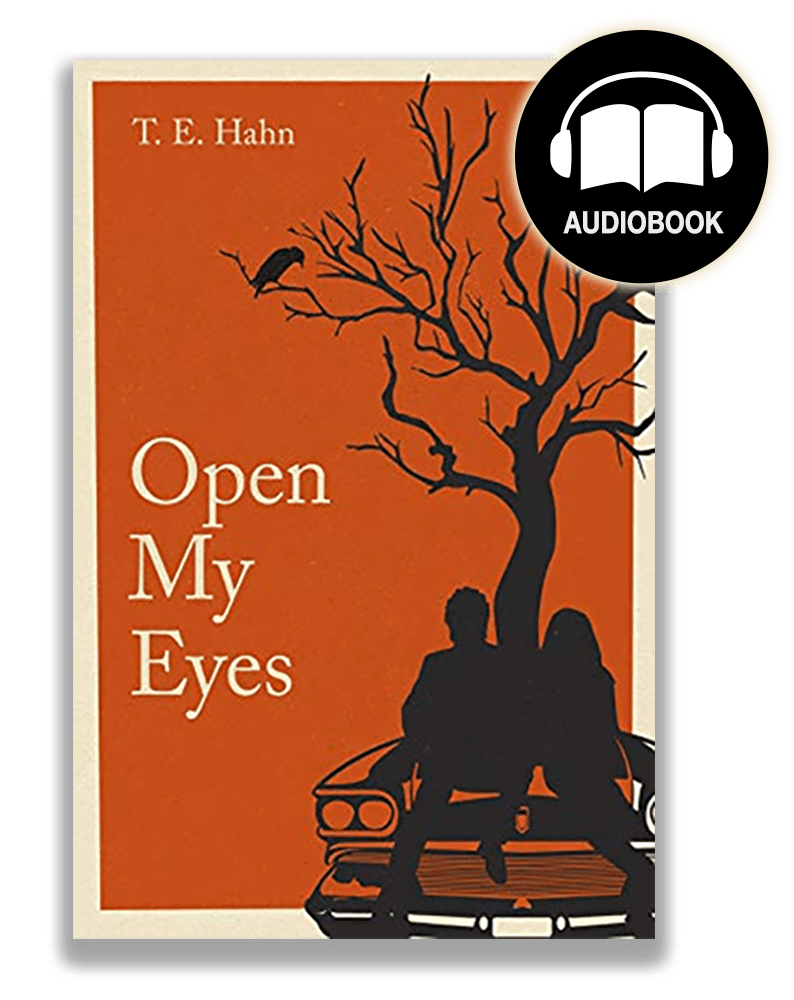 Written by T.E. Hahn
Narrated by Billy Corrao
T.E. Hahn's debut novel "Open My Eyes" follows the story of Eddie, who in the present day is breaking free from the psychotropic drugs that have held him captive through much of his young life. As he goes through the physical symptoms of withdrawal, he reflects on key memories, including the death of his father, his complicated relationship with his mother, and events surrounding the relationship with his first love and high school sweetheart, Elizabeth.
Eddie is a broken soul, plagued by grief and unresolved trauma regarding his father's death and the subsequent effect this has on the relationship he develops with his mother, a controlling and unwell woman in her own right. All of this plays a role in the blooming relationship with the naïve Elizabeth and the relationship's eventual downfall. It is this relationship, with all the passion and excitement of first love, that takes center stage in Eddie's jumbled memories.
As Eddie's withdrawal symptoms thrust him deeper into a surreal state and memory and fantasy begin to blur together, Elizabeth becomes the light that guides Eddie through his complicated past and into a more hopeful future, if he can only open his eyes to see it.